Youth Access Prevention
We are committed to preventing youth exposure to our products and marketing while providing a choice of enjoyable products to existing adult tobacco and nicotine consumers. We do not want our products in the hands of minors. Period. We remain committed to operating responsibly and working collaboratively with regulators, policymakers, and retail partners to prevent youth access.
-Shay Mustafa, SVP Business Communications & Sustainability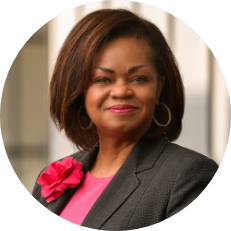 Reynolds is committed to preventing anyone under 21 from accessing our products and marketing. Youth access prevention is critically important across all areas of our business.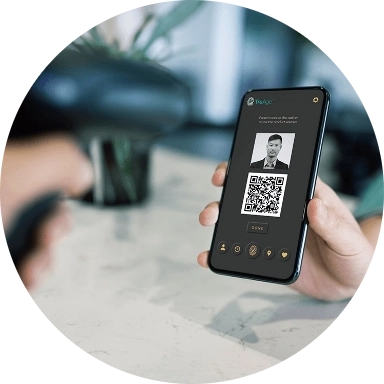 Retailer Compliance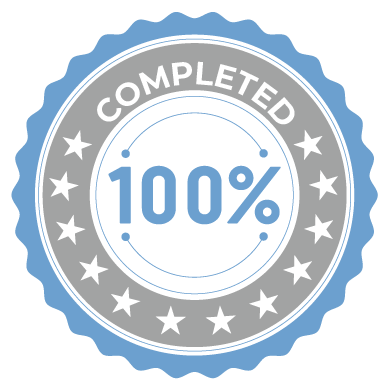 Responsible Marketing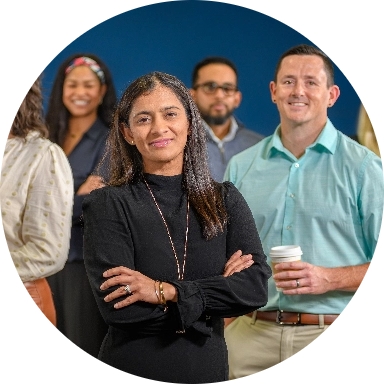 Employee Commitment
Retailer Compliance
Reynolds American Inc. (Reynolds) is the U.S. parent company of, among others, R. J. Reynolds Tobacco Company; Santa Fe Natural Tobacco Company, Inc.; American Snuff Company, LLC; R. J. Reynolds Vapor Company; Modoral Brands, Inc. (collectively the 'operating companies' or 'companies'). Reynolds Marketing Services Company (RMSC) provides support for the operating companies and plays a critical role in our Youth Access Prevention efforts.
Products are sold primarily at convenience retail outlets, of which nearly 173,000 outlets are on contract. In the RMSC contractual agreements with retailers, which cover 92% of the companies' volume, retailers are required to implement and monitor age restrictions on the sale of tobacco products by conducting age verification at point-of-sale to verify that sales occur only to those of legal age to purchase tobacco or nicotine products. Additionally, all retailers must maintain We Card materials at retail. READ MORE >
In addition to the We Card program, RMSC partners with the National Association of Convenience Stores and Conexxus to support retailer access to and use of TruAge™. TruAge™ is a new digital solution that enhances current age-verification systems while protecting user privacy. This age-verification program is free to retailers and consumers to help retailers comply with Reynolds' age verification requirements to restrict underage access to tobacco and nicotine products at point-of-sale. Our investment with TruAge™ helps further our commitment to keeping youth tobacco and nicotine prevention at the forefront of our efforts and our continued commitment to operate responsibly.
The FDA maintains a publicly available database (Synar Program) of results from its compliance check inspections, which lists the inspected retailers that received a warning letter, a civil money penalty, or a no-tobacco-sale order as a result of an FDA compliance check inspection, along with details underlying the charges and whether a minor was involved. This database is updated by the FDA on a periodic basis, and RMSC closely monitors and reviews all updates to identify any RMSC-contracted retail outlets that have been reported by the FDA as selling RMSC-marketed products to minors. Learn more about the Synar Program and retailer violation rates here.
As part of Reynolds' youth access prevention initiatives, RMSC has a tiered compliance program under which contracted retailers are penalized for selling tobacco or nicotine products to anyone under the legal age limit of 21. If a contracted outlet is identified on the FDA's database as having sold an age-restricted product to anyone under the age of 21, the outlet is subject to warnings and financial penalties.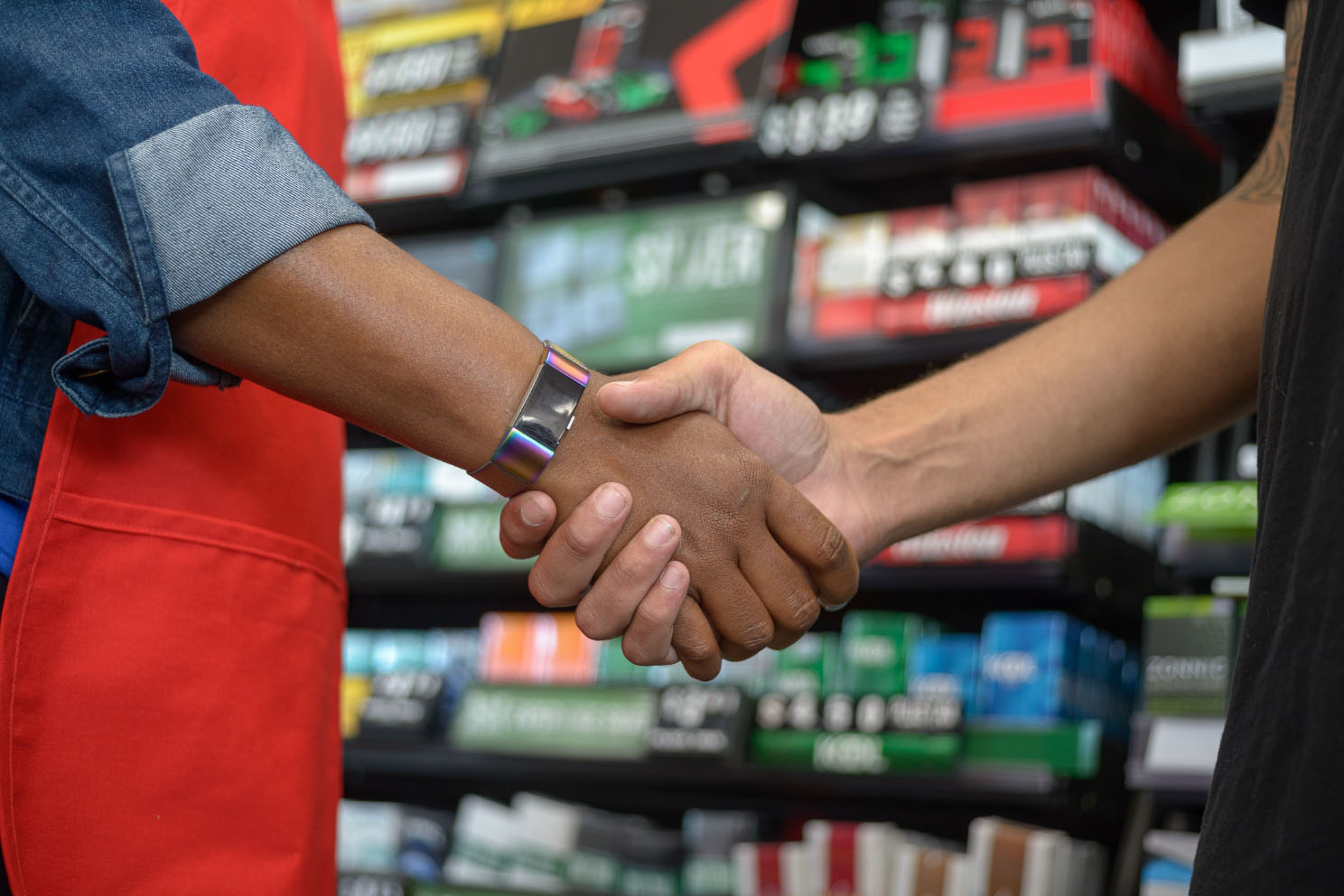 99.9%
no violation rate for prohibiting the sale and distribution of tobacco products to minors.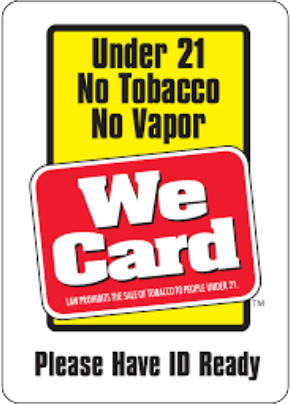 Reynolds has supported the industry program We Card since it's inception in 1995, and we contractually require our retailers to commit to participating in the program.*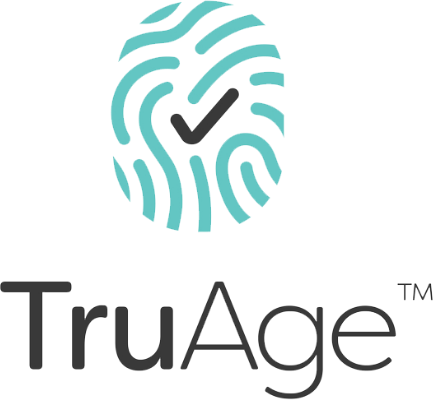 In February 2022, we announced our partnership with the National Association of Convenience Stores (NACS) and Conexxus to serve as a sponsor of TruAge™, a new digital solution to help make the process of verifying an adult tobacco consumer's age more secure and reliable.
*The We Card Program, Inc. is a national non-profit organization serving the nation's retailers of tobacco and other age-restricted products. Individual retail establishments as well as large retail chains utilize We Card's educational and training services to comply with federal and state laws while working to prevent underage tobacco and age-restricted product sales.
Responsible Marketing
In addition to adhering to applicable laws and regulations, our operating companies and employees must also adhere to our Marketing Guidelines and International Marketing Principles, which include:
All marketing communications must adhere to the following core principles:
• We comply with Reynolds Marketing Guidelines and BAT International Marketing Principles and Guidelines.
• All marketing communications must be truthful and non-misleading.
• Use of our products is a matter of adult choice; we do not encourage non-consumers to initiate use of our products nor discourage consumers from ceasing use of our products.
• We do not make health claims regarding any of our products, unless and until specifically authorized by FDA.
• We do not market "up the tobacco risk continuum."
Reynolds Marketing Guidelines include, but are not limited to:
• Any models used in marketing communications must be 35+ and styled in an adult, age-appropriate manner.
• Advertising shall not suggest that use of our products is essential to social prominence, distinction, success, or sexual attraction.
• Image appeal of models in our advertising should not suggest it was derived from use of our products.
• Advertising shall not depict anyone who is or has been well known as an athlete or celebrity, nor shall it show any consumer participating in physical activity associated with youth or requiring stamina or athletic conditioning beyond that of normal recreation.
• Use of social media influencers is prohibited.
• Branded websites are available to age- and identity-verified adult tobacco consumers using age-verification services provided by a third-party vendor, Veratad Technologies LLC.